In July 2018, I traveled during two weeks in the Kingdom of Upper-Mustang, a remote region of Nepal near the Tibetan border.  From the deadly roads of the world's deepest valley to the cave dwellings, from the ubiquitous Tibetan Buddhism to the highest peaks of the Himalayas surrounding the plateau, this adventure was humanly and spiritually unprecedented.
The twelve days trek in the arid and windy region of Upper-Mustang was sometimes hard. But at the end of the road the reward is there. That of the pristine beauty of the arid landscapes of gorges and plains, hills and deserts, surrounded by the majestic snow-capped peaks of the Himalayas. 
Never before had I had such a fascination with such greatness, and such a marked attraction to the impossible, only a few kilometers from my fascinated eyes. 
Emerging from nowhere and covering the sky, these mountains made me once again aware of our mere state of passengers in this life, and that if we leave one day they will remain.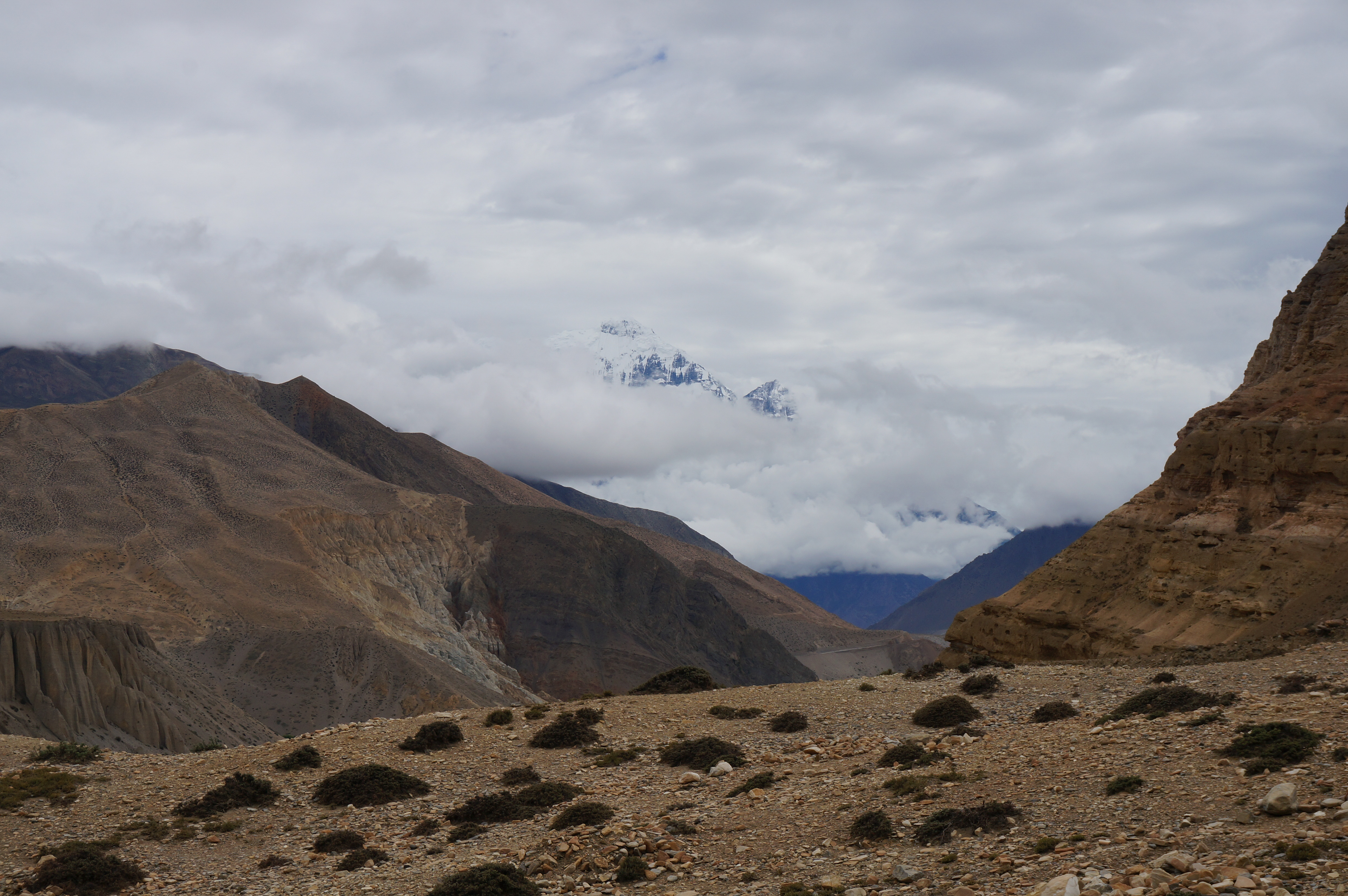 Overwhelming in grandeur, these sacred domes, lands of ice and not lands of men, will remain anchored in my memory forever. In their vision dreams accumulate, phantasms are born. We think of their assailants, of those conquerors of the useless who experienced glory or peril by climbing them.
They arouse our admiration, our questions, our doubts. So, a few thousand meters below, everything is forgotten and thoughts merge before the purity of the spectacle that is offered to us. 
For a few moments we feel alive. There is no joy without pain. And in this mysterious kingdom of Mustang, fear and effort have been rewarded with this sublime spectacle, which will forever mark the life of a man.