The image, the image again. Omnipresent in the Abîme project, implemented in the Parisian metro by Tadzio. A subtle « mise en abîme », in the universe of torn posters that decorate these tunnels so frequented by Parisians and other tourists, who too often pass in front of them without taking a look

.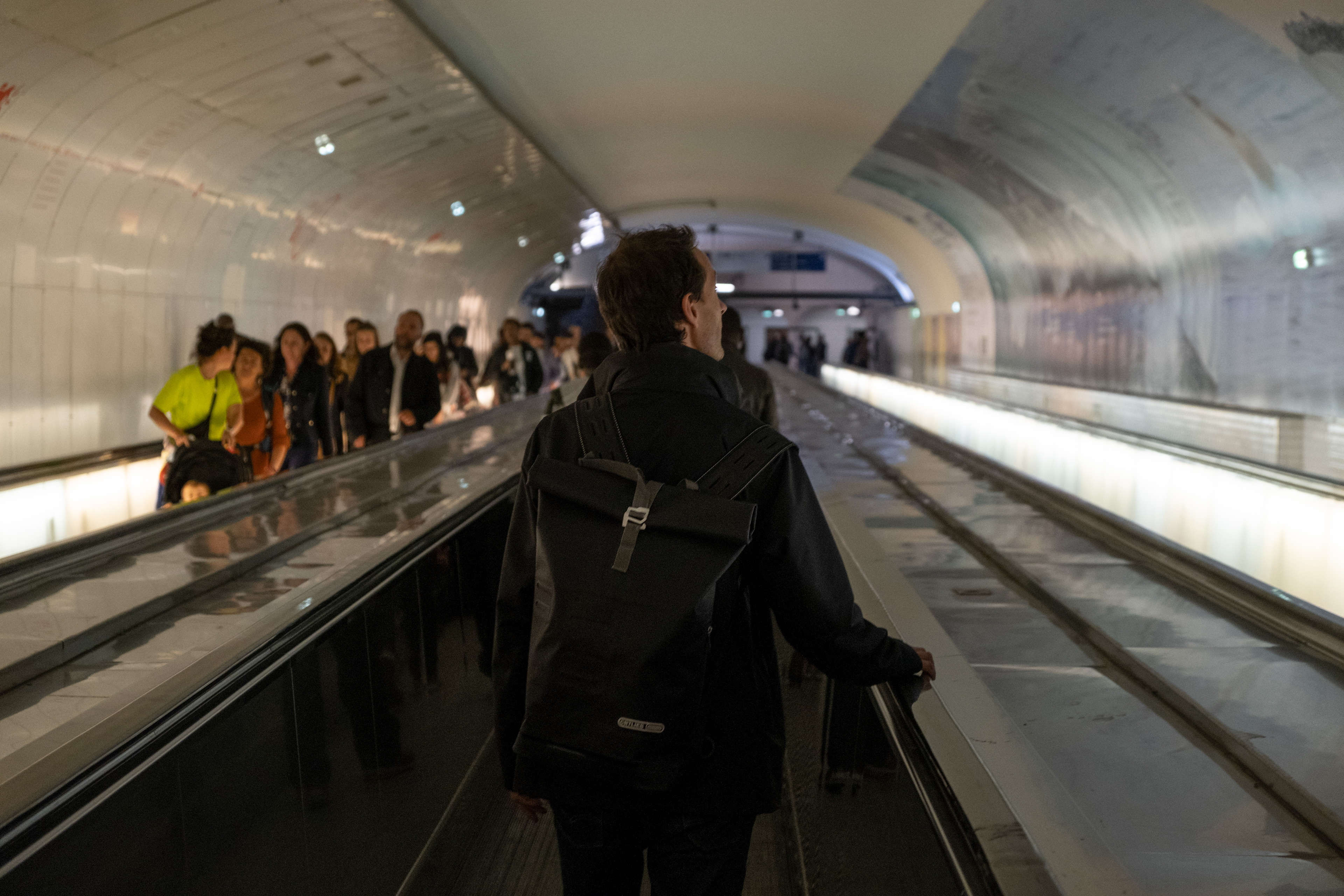 So, Tadzio wanted to give a second wind, a new life to these images, often advertising, after a first photographic recording via his phone by giving back to the metro what had taken him, by putting his own photographs on other posters.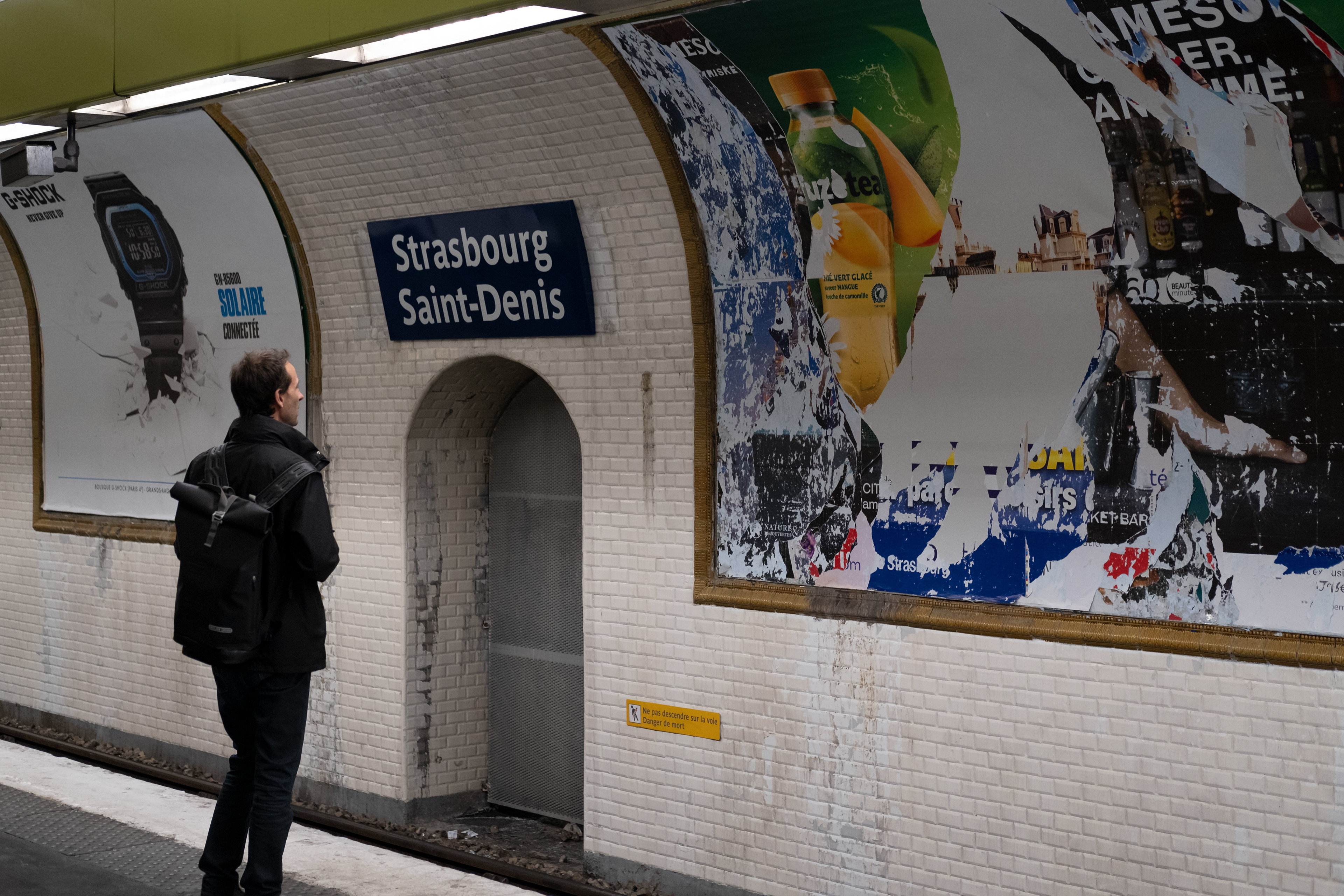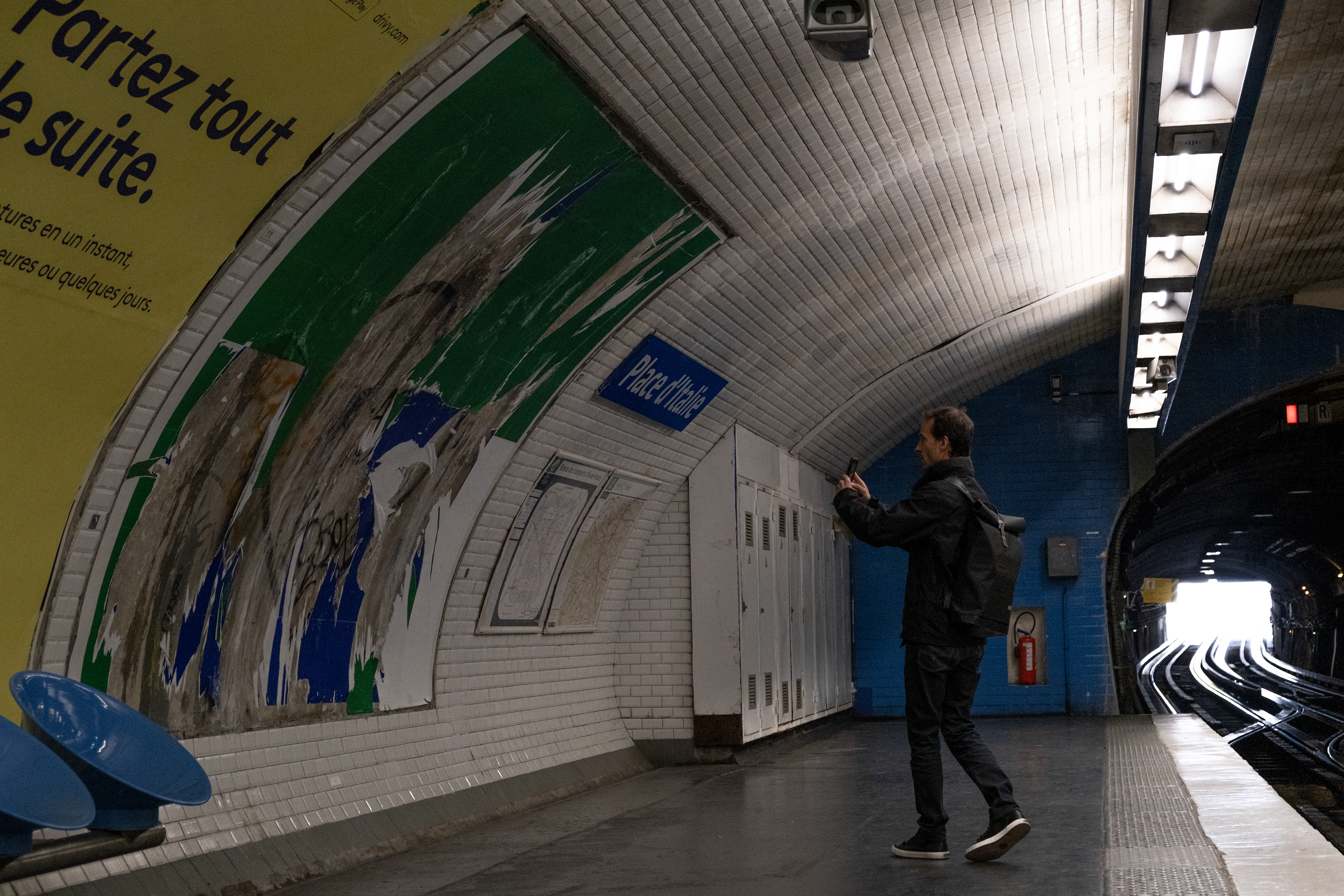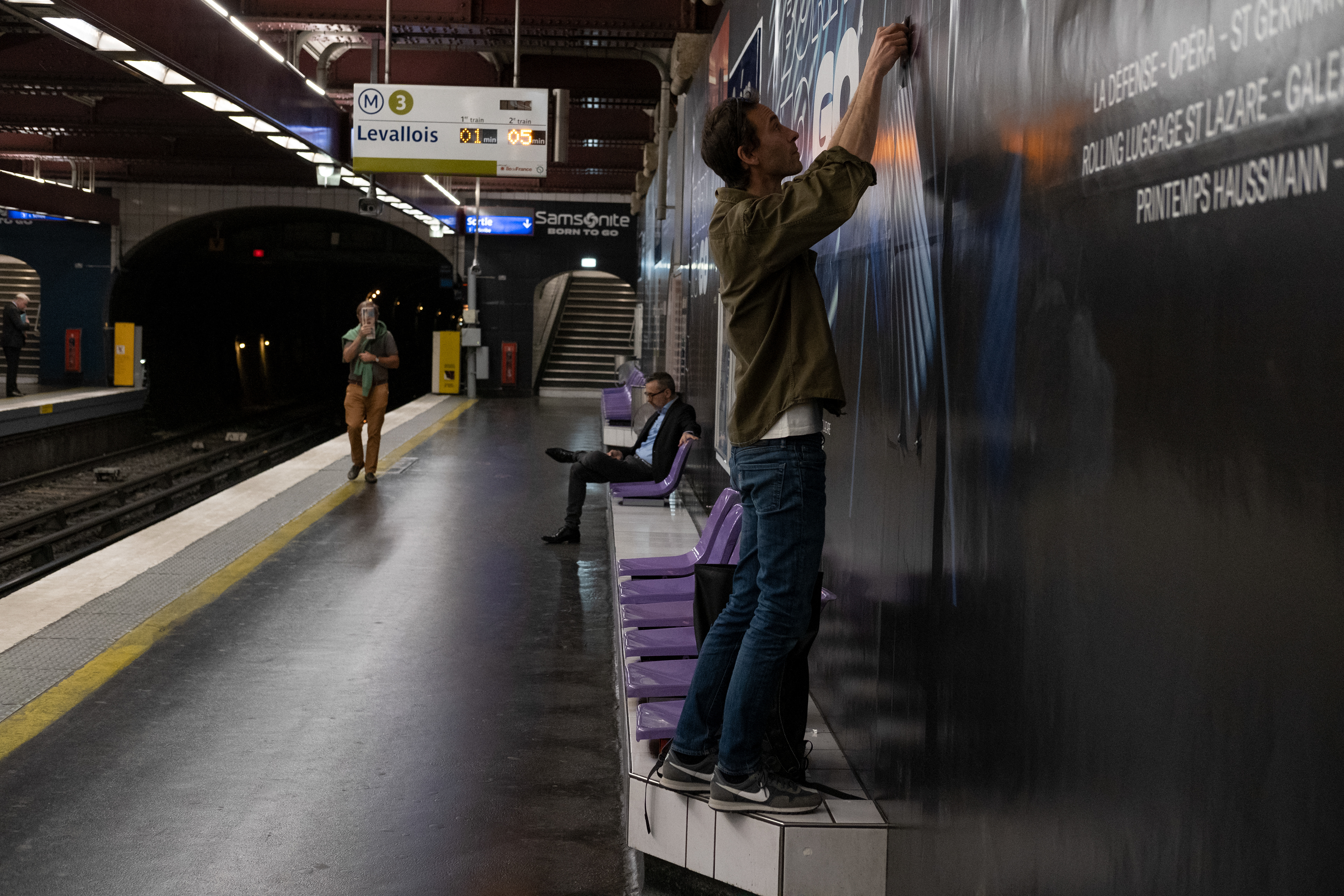 For the photographer, the world of the metro is always interesting, both from a technical point of view because of the lighting, which requires finding the combinations to obtain good luminosity, and because of its placement, the spaces being shallow, and the interaction with the public, the passer-by being always surprised and reluctant to be caught on the run in these transit zones. 

​​​​​​​

Sometimes, security guards come to stop him in his tracks. Not for « Abîme ». Probably because of the poetry and softness of the artist's gesture, who ripped off the image only its immaterial substance through the photo, before returning it, like an offering, via a print properly glued with scotch. Here, the artist builds more than he deconstructs, and who could blame him for giving these dull corridors a subtle artistic colouring?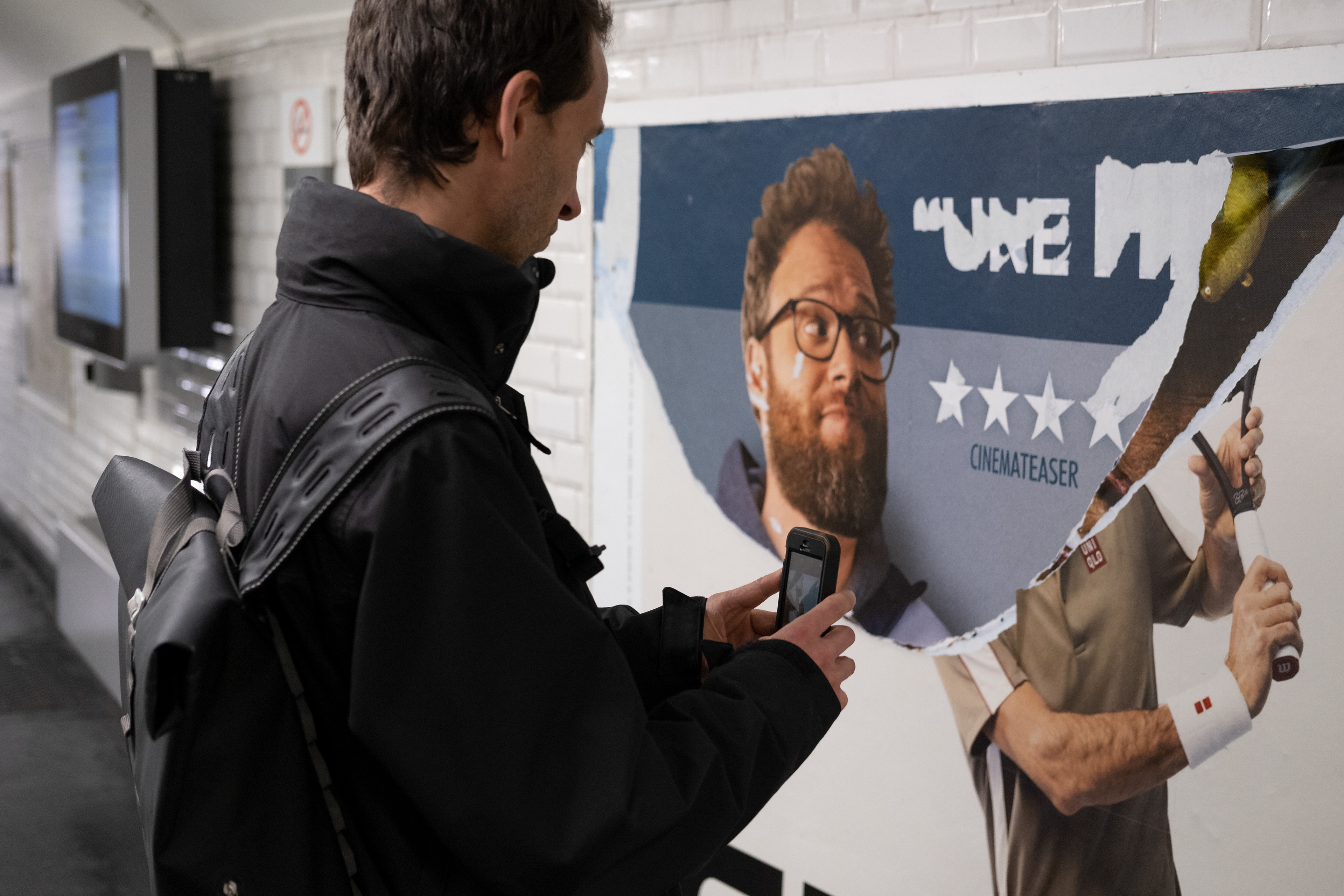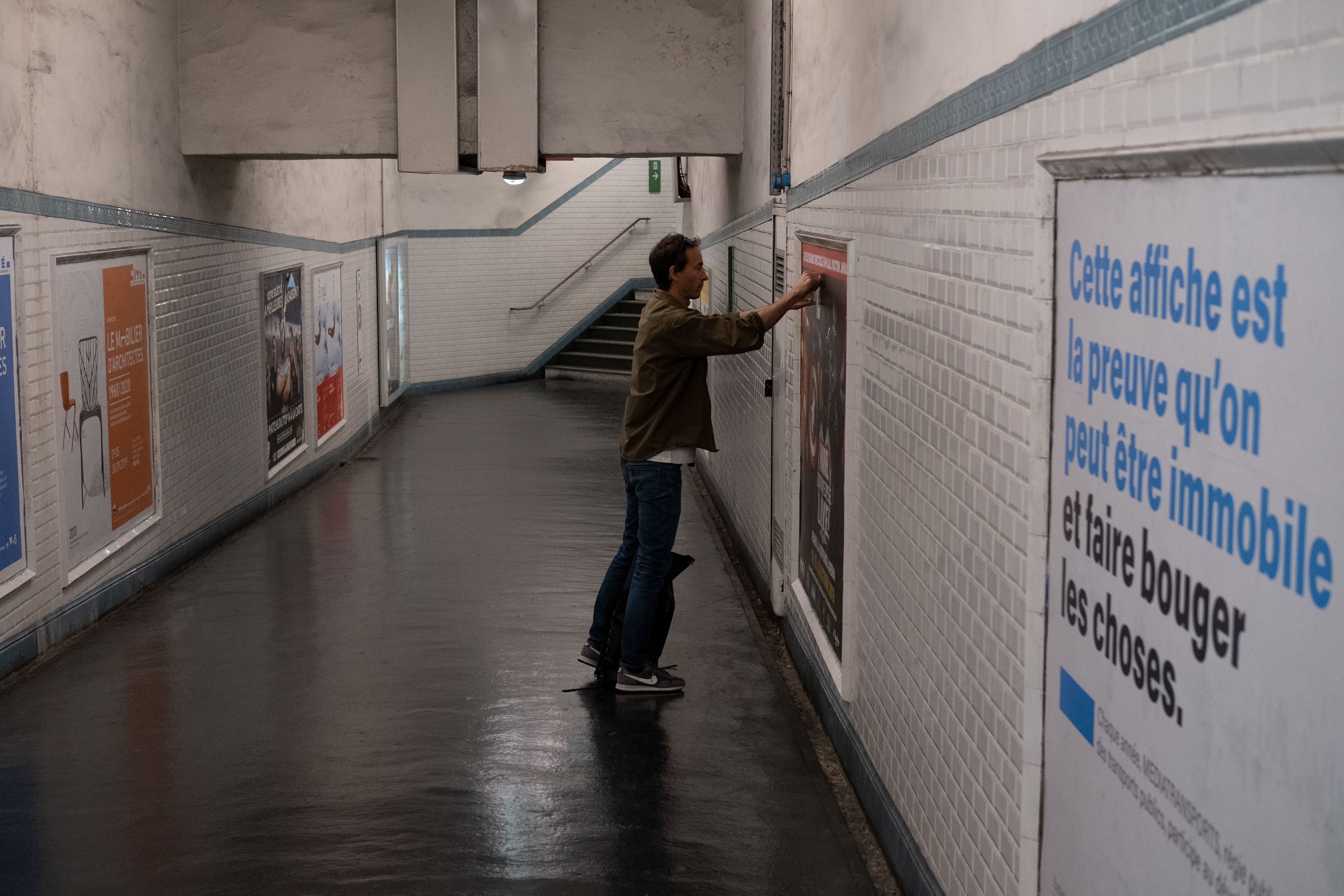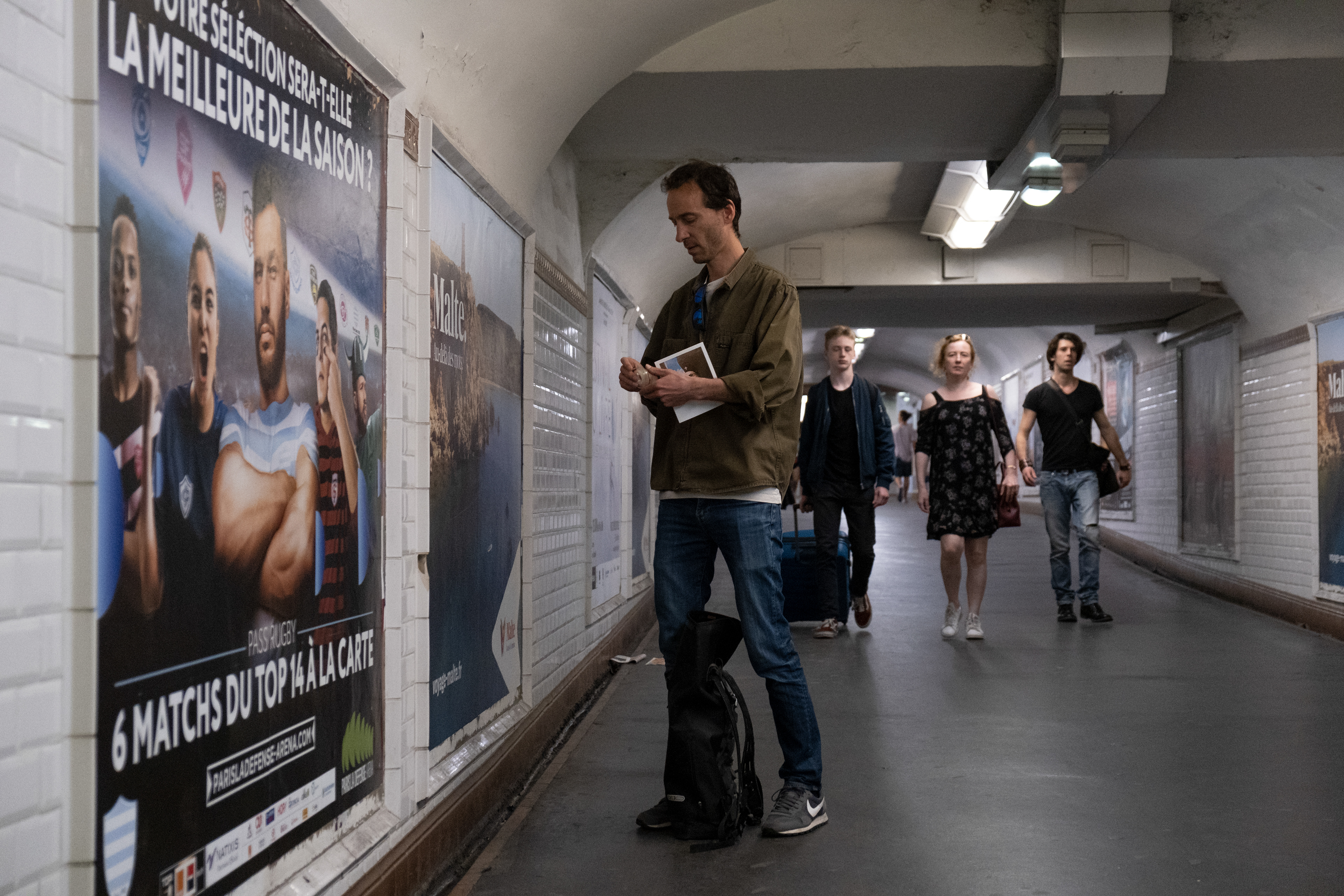 To put in abyss without damaging, that was Tadzio's challenge, in this photographic project by essence. I had thought carefully about which focal length to use, for a while even using my own phone to push the damage to the end. I finally chose the 50mm.  
The first phase therefore consisted in taking pictures of the artist photographing the torn posters that he considered interesting and aesthetic. Walking for almost two hours through the corridors, taking random subways, crossing Paris in search of the image that would satisfy him. Several observations then: the posters are very regularly replaced, limiting in a way their deterioration too apparent, and some stations seem to be more the playground of the poster tearers than others! Some reactions from the audience, and especially for me this discovery of a new world, of compositions of images that I had never noticed before starting this project.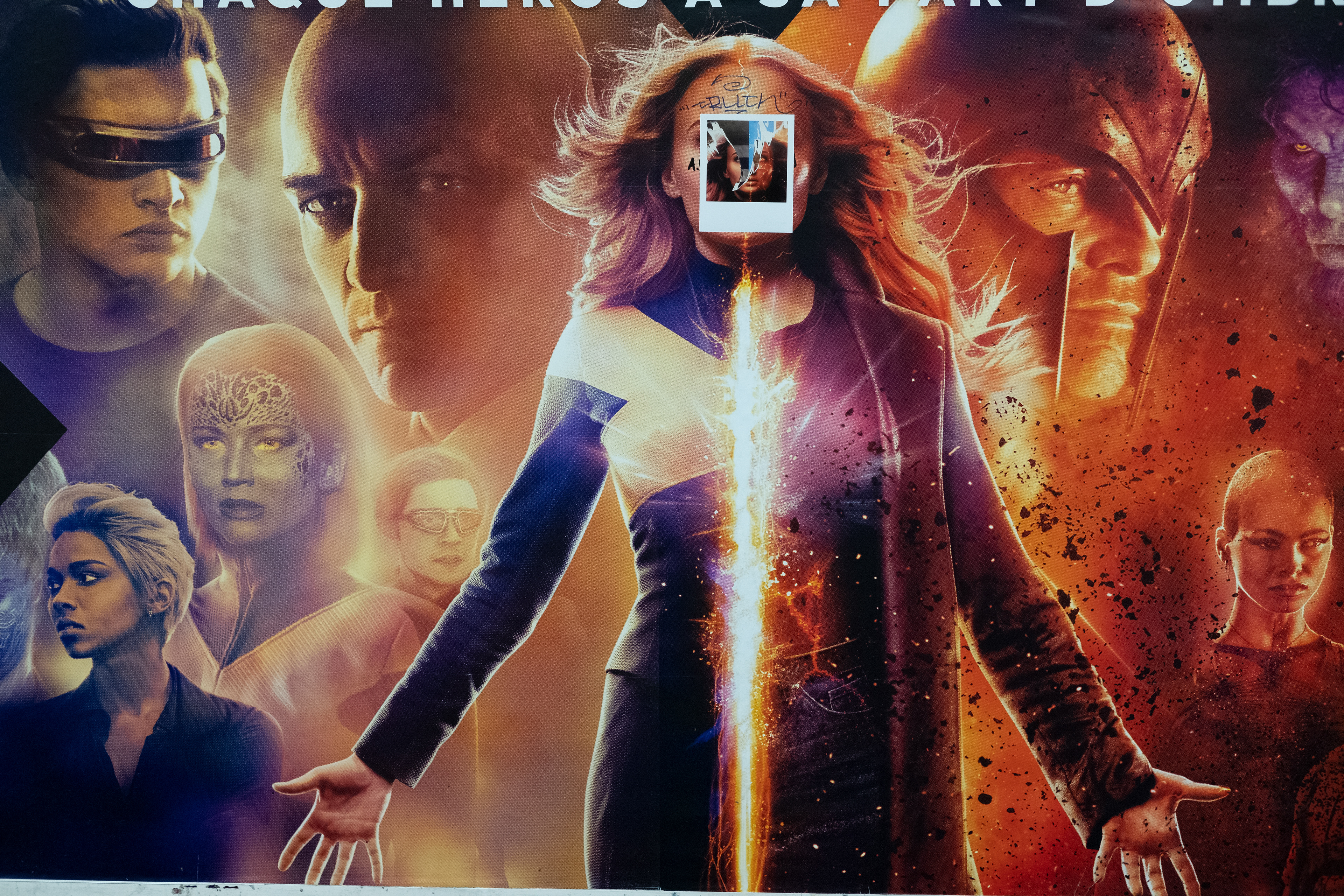 The second phase was the affixing of photographs to advertisements, making, creating a series of new images. Curious looks, few stops from hurried passers-by, but interesting images, which will remain a few days in the eyes of those who will take the time to see it. Before being covered, in turn, by new advertising, in the seemingly endless cycle of the life of the images, which this report aims to immortalise.